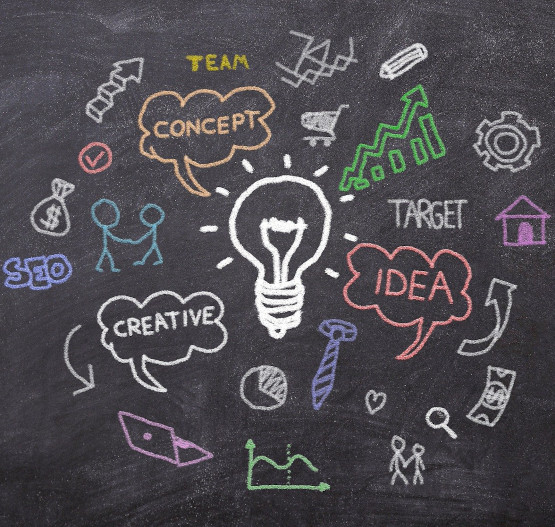 Broadband Access Strategies LLP
Our consultancy has been advising Local Government and Industry for over 19 years
BAS is a consulting firm that started out helping private and public sector organisations find innovative solutions to improving their broadband connectivity. Since our inception in 2001, BAS has expanded and now provides technical and commercial advice to Local, Regional and National Government; the UK rail sector; and private enterprise. BAS prides itself on providing clear, solid, flexible solutions to Digital problems; working with organisations to help maximise opportunities, extract added value, futureproof and drive best value from their investments.

Superfast & Gigabit Connectivity
We have two decades experience advising Local Government and Industry on matters of rural and urban connectivity. BAS has overseen several procurements, helped certify NGA networks, and provided technical assurance of several publicly subsidised rollouts of fibre and fixed-wireless networks to some of the remotest parts of the UK.

5G & Smart City Solutions
Our team of experts are specialists in advanced radio technologies, spanning 5G through to FWA and LoRaWAN. We have worked to map mobile not spots for Local Government and have delivered innovative wireless solutions for rural and urban areas, including an ongoing 5G pilot for Plymouth City Council.

Transport & Maritime Connectivity
BAS has worked with both the UK rail Industry and CalMac Ferries to develop extensive technical and market trials improving passenger WiFi. We have wide ranging knowledge of the UK rail market, including the ability for rail to extend the reach of traditional communications infrastructure into remote and rural areas.

Technical Assurance & Evaluation
We work with public and private sector organisations to assure rollouts of FTTP, FWA, 5G and 4G mobile technologies. We also carry out Open Market Reviews (OMRs) and Next Generation Access (NGA) compliance assessments following BDUK/State Aid guidelines.

Developing Digital Strategies, Plans & Policies
We help Local Authorities plan for their current and future Digital needs, developing strategies that build on local strengths whilst maximising the opportunities from their Digital investments. Driving sustainable growth, reducing the digital divide, and improving delivery of public services.

Market Analysis
& Insight
BAS considers market research essential to development of effective evidence-led strategies, and has the connections, skills and expertise to deliver valuable stakeholder engagement and statistically sound market analysis, providing valuable market insight.


Telecoms Regulation and Policy
BAS prides itself on it's knowledge of the latest telecoms regulation and policy, and has helped Local Bodies and industry respond to Ofcom and Government Consultations, ensuring their views and opinions are presented effectively.

Bid Writing
& Procurement
BAS' team of experts are seasoned bid writers who can help private and public sector organisations craft bids for Central Government and EU funds. They have also been on the technical and commercial evaluation panels of several multi-million pound procurements, and have used their extensive network of contacts to run in-depth early market engagement, whilst also advising on scoring, evaluation and loting strategies.

Leveraging Assets to Deliver Rollout Efficiencies
BAS can help Local Bodies and Industry extract added value from their existing assets, driving OPEX and CAPEX efficiencies, whilst also improving Digital connectivity and services. Whether it's asset reuse, Public sector building upgrades or anchor tenancy models, BAS has extensive experience advising organisations on the most suitable pathways, based on their individual goals and aspirations.


Data Assurance, Analysis
& Insight
BAS considers data analysis one of it's core strengths, but as the saying goes, "garbage in, garbage out" so data assurance is crucial. Not only does BAS have considerable expertise in sophisticated data analysis. We pride ourselves on our methodical and holistic approach to data collection, processing and storage; ensuring you can have confidence in the insights our analysis provides.

Advanced GIS & Geospatial Analysis
Our team has experience in both ArgGIS, QGIS and MapInfo systems and are experts in using geospatial analysis to visualise trends, identify clusters and draw greater insight from data. We have also developed several bespoke, innovative interactive mapping portals using our in-house development skills to help visualise and share large amounts of geographic data securely with project partners.

Setting Up Community Broadband/Energy Schemes
We have experience helping Local Government and Communities deliver innovate, community-led installations of FTTP and mobile technologies, utilising vouchers and community challenge based sources of funding to connect some of the UK's hardest to reach locations.